This is the small version of our Corocotta series of open source 3D printers.
Effective printing volume: 200mm x 200mm x 200mm
License: CC-BY-SA :
BY: Licensees may copy, distribute, display and perform the work and make derivative works and remixes based on it only if they give the author or licensor the credits (attribution) in the manner specified by these.
SA: Licensees may distribute derivative works only under a license identical ("not more restrictive") to the license that governs the original work. (See also copyleft.) Without share-alike, derivative works might be sublicensed with compatible but more restrictive license clauses, e.g. CC BY to CC BY-NC.)
First, 3D print all the pieces (all CAD source files are here):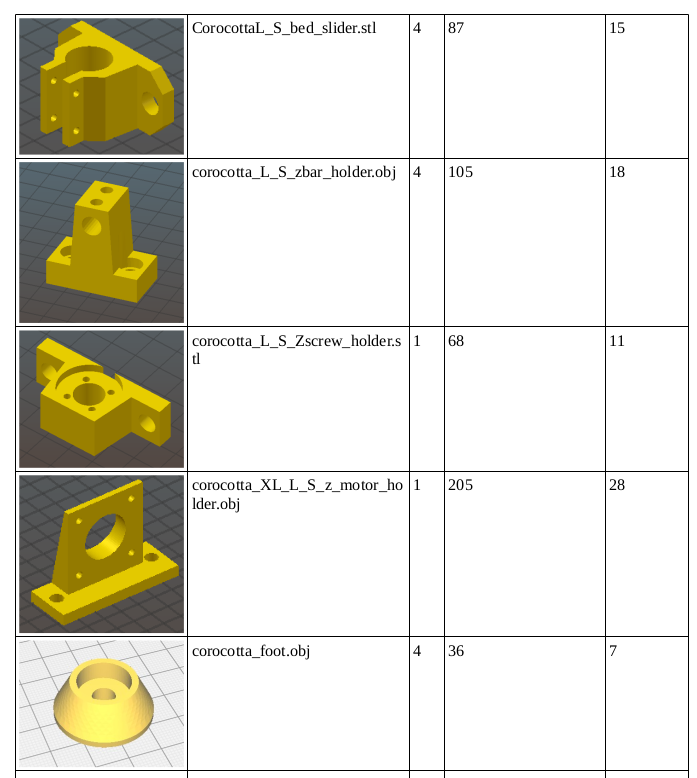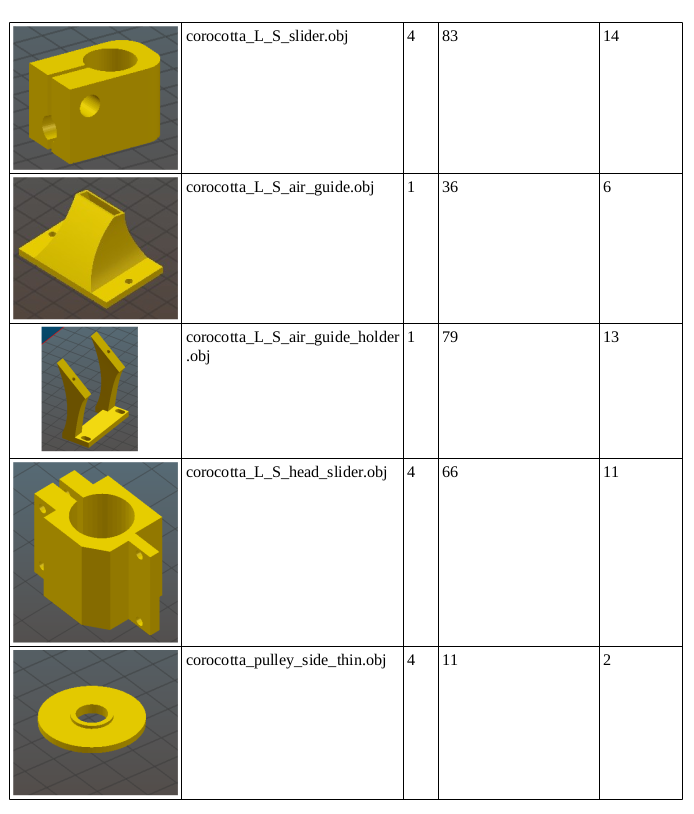 Ask your favorite shop the cutting of these MD (Medium Density) 10mm thick plates. The dimensions are in mm.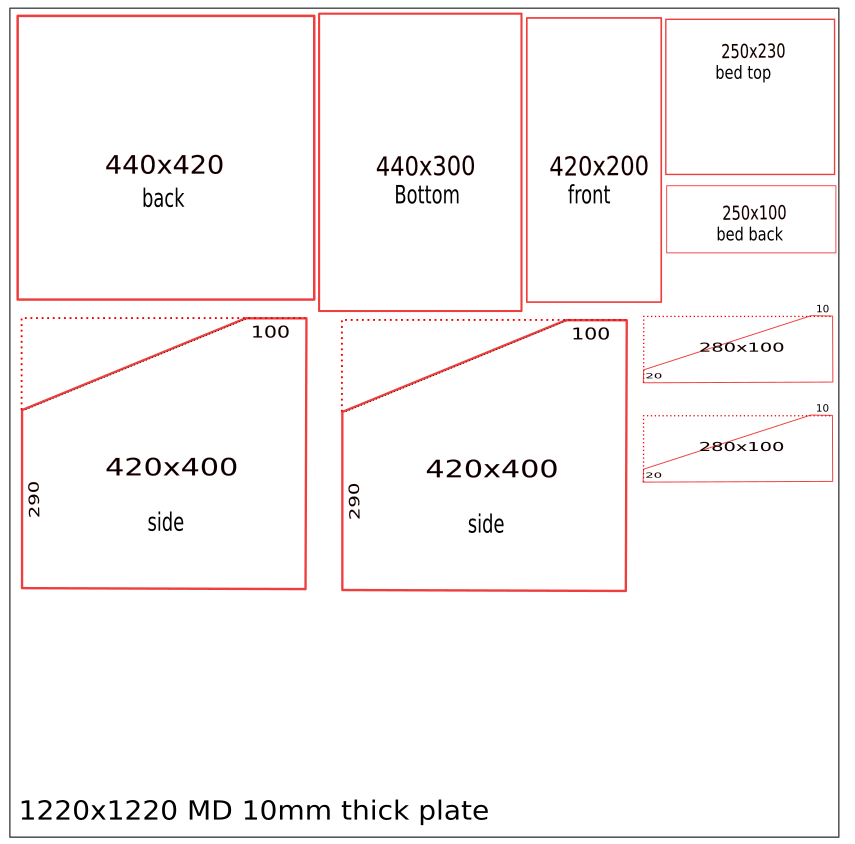 Cut by yourself the oblique lines of the side plates.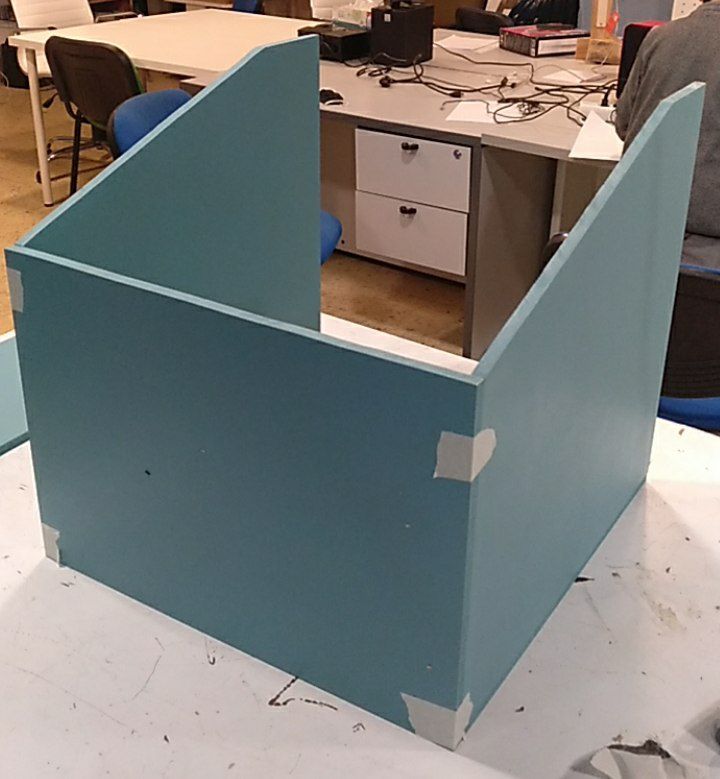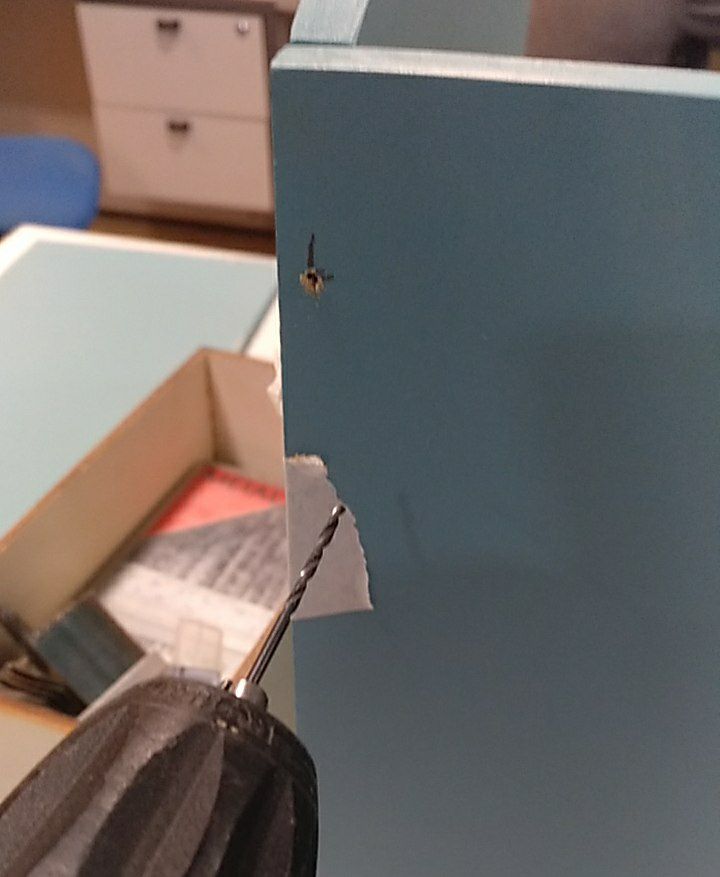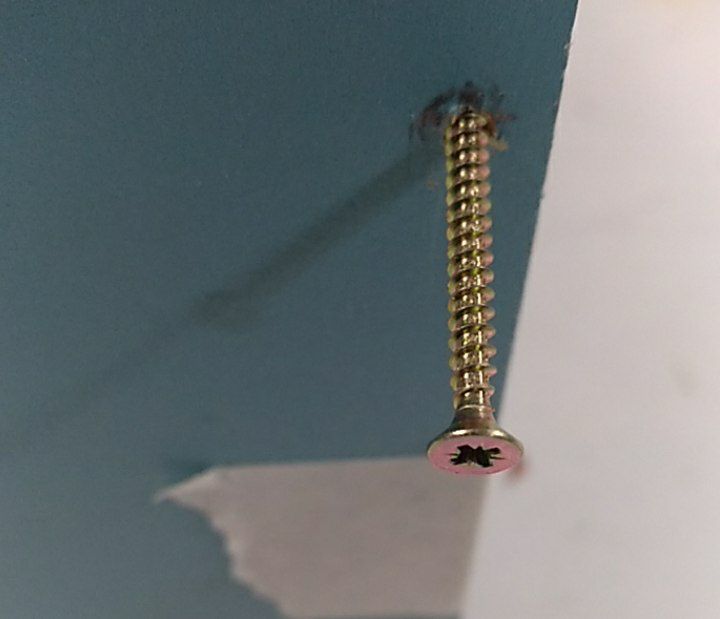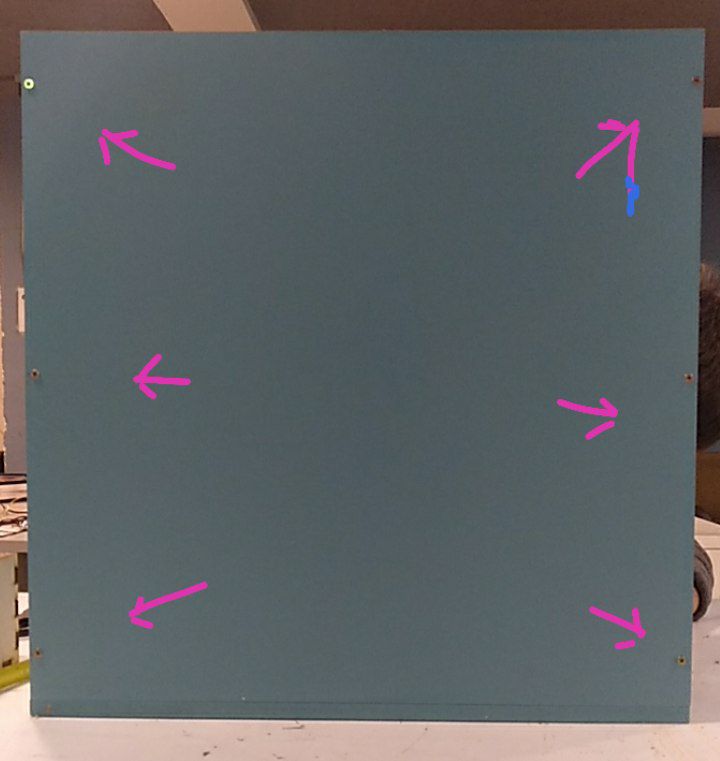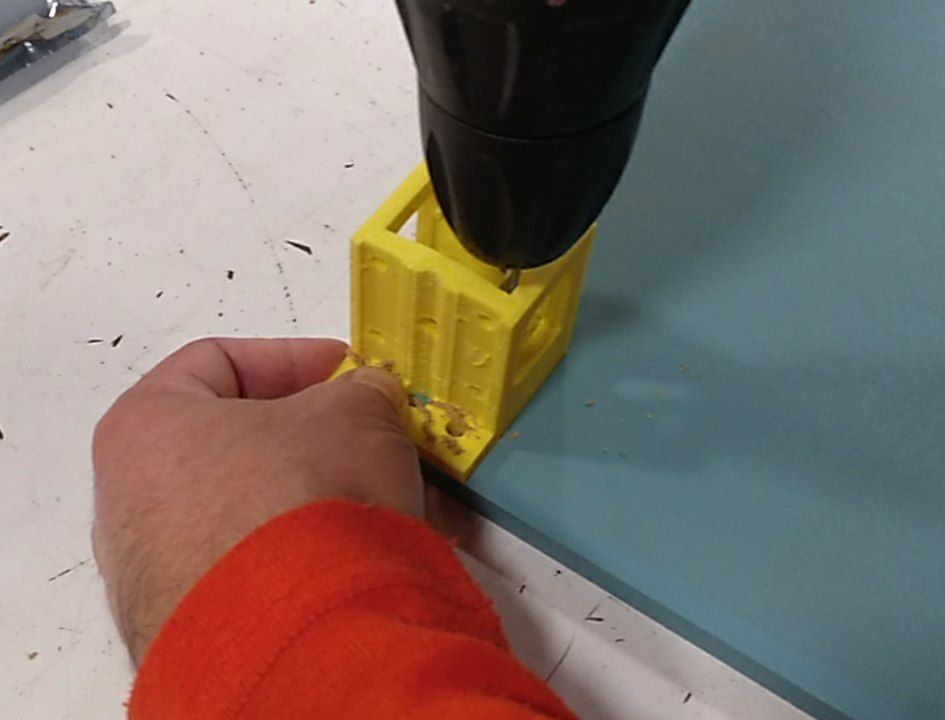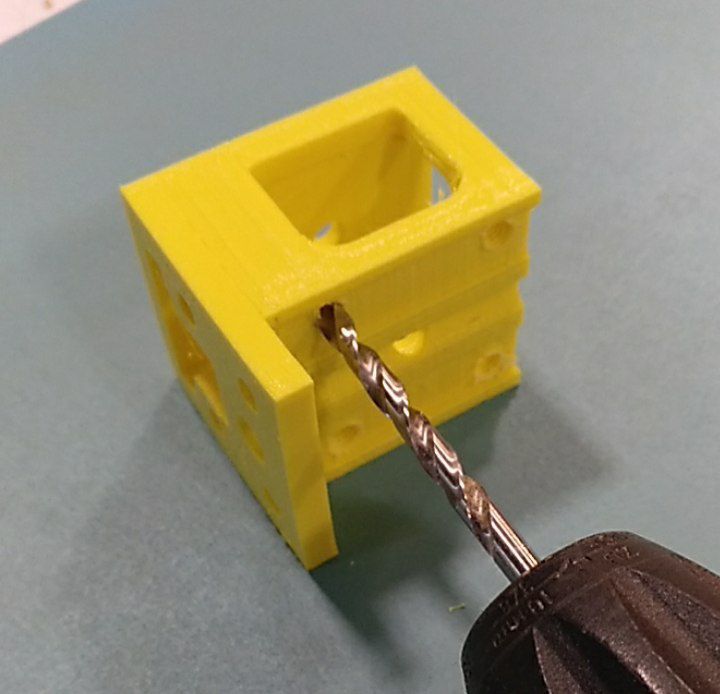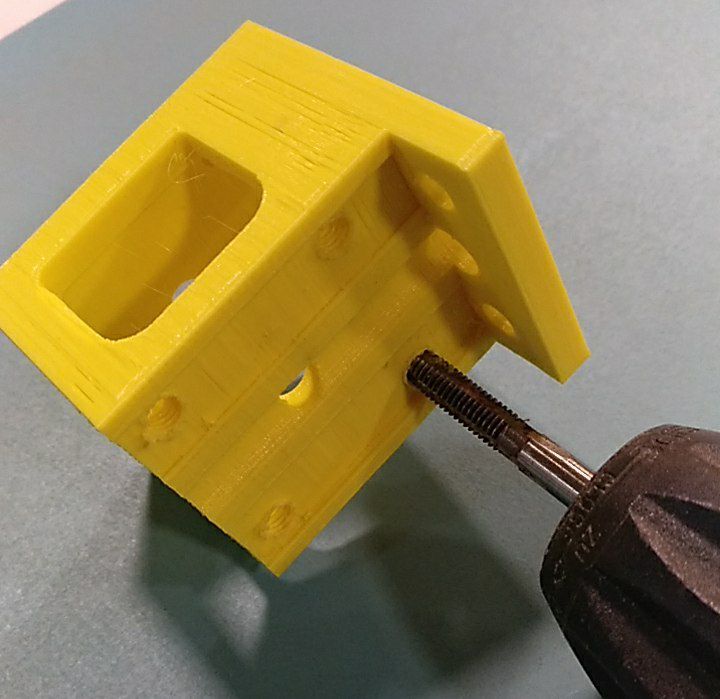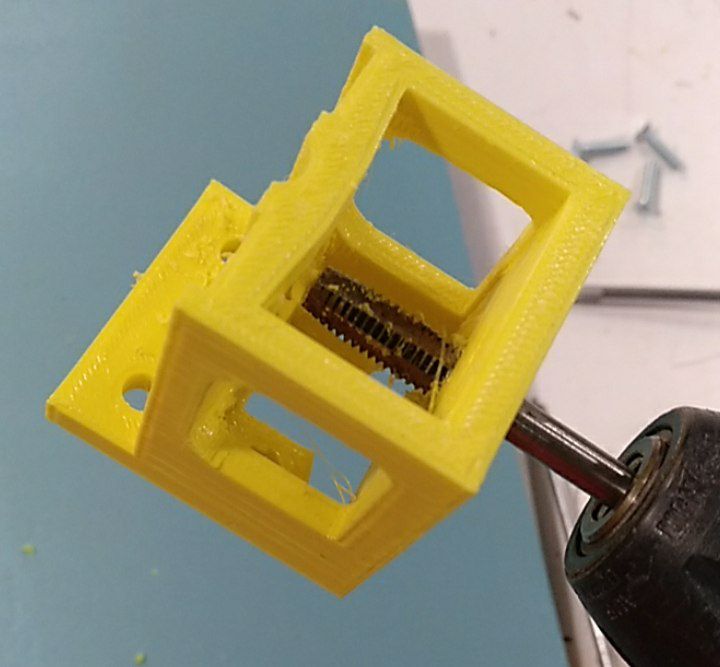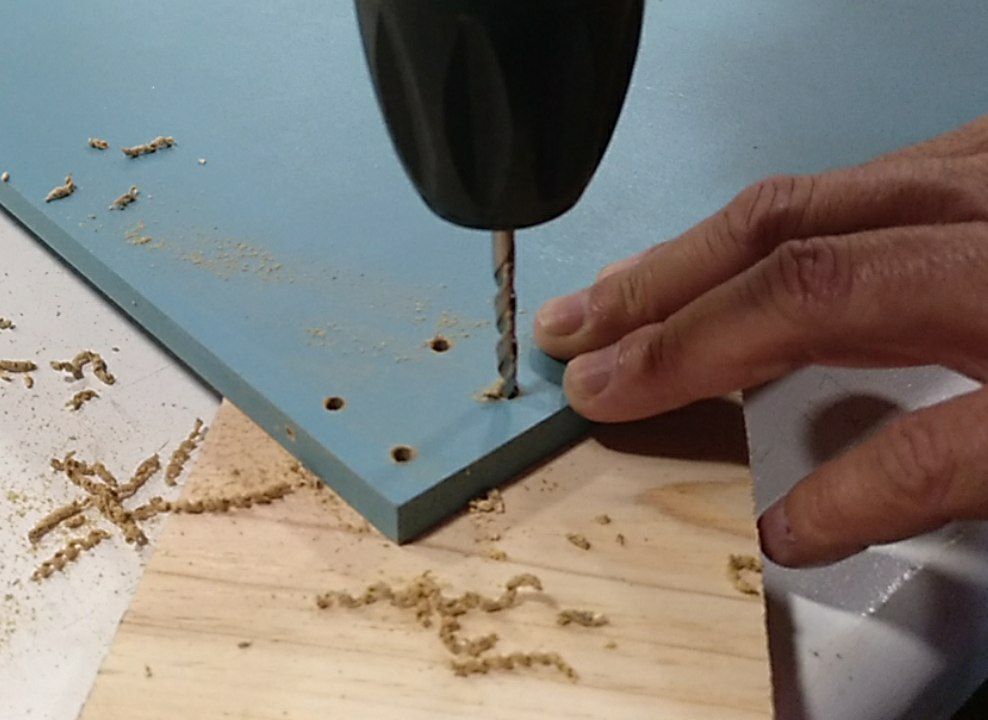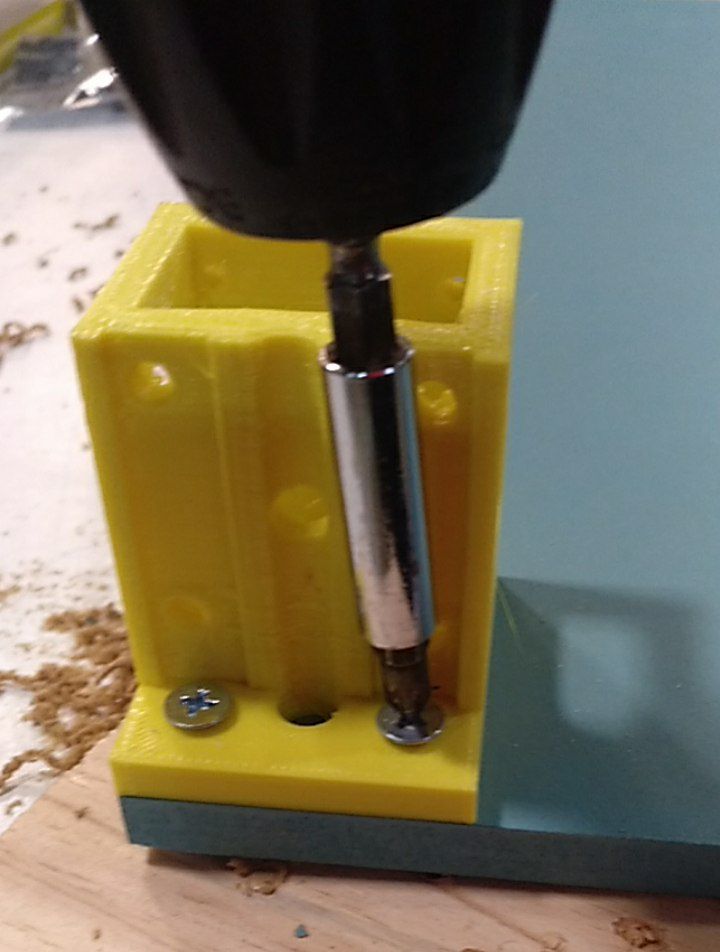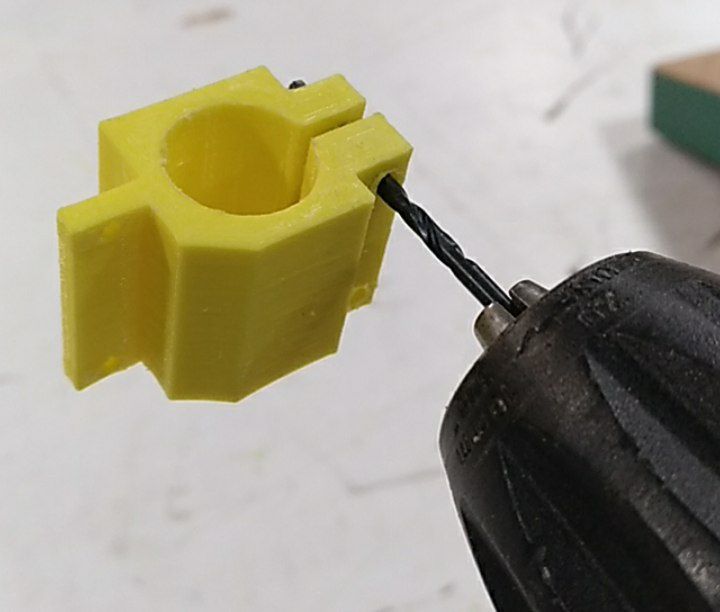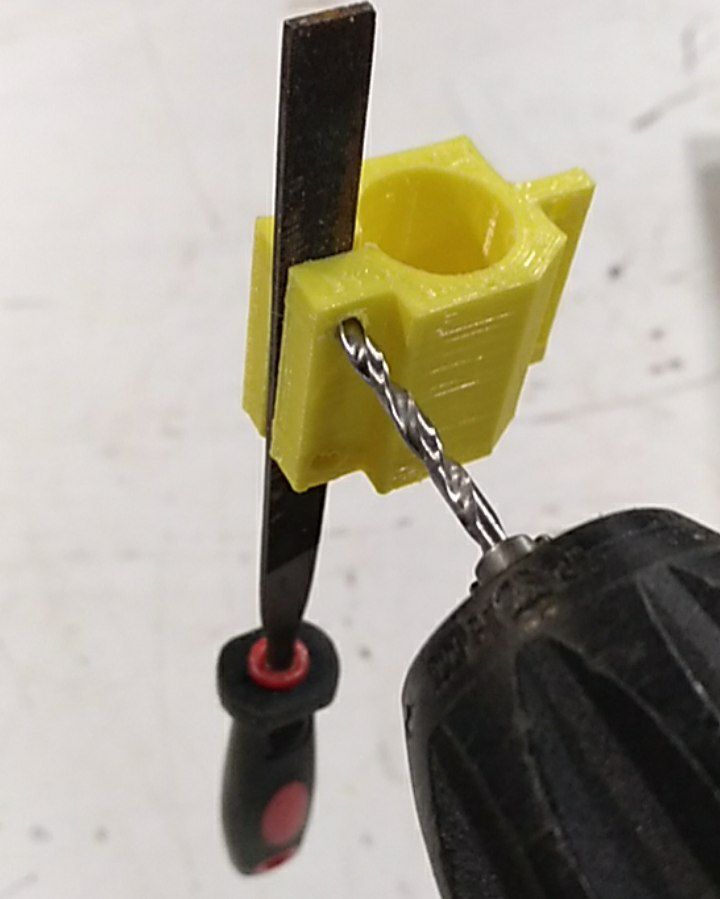 Tap the 2,5mm hole with M3